Is This a Pyramid Scheme?
If you've been in network or multi-level marketing for any amount of time, you've probably been asked this question more than once. Learning how to address it should be part of every companies training because it can definitely trip up someone new to the industry.
First off, let's clarify the definition of a pyramid scheme. Wikipedia states, "a pyramid scheme is a business model that recruits members via a promise of payments of services for enrolling others into the scheme, rather than supplying investments or sale of products or services." Furthermore, according to the U.S. Federal Trade Commission, legitimate MLM, unlike pyramid schemes, "have a real product to sell. More importantly, MLM's actually sell their product to members of the general public, without requiring these consumers to pay anything extra to join the MLM system."
I give you those definitions so that you have it clear in your mind what defines a pyramid scheme.  However, when faced with the question, it's best not to go into a narrative of the definition of pyramid schemes, how great your company is, how amazing your company's comp plan is, or how you would never join a pyramid scheme. Instead you should manage the energy by understanding how the question is being presented to you.
The first step in managing the energy, is to really listen to HOW the question is being asked. Is there negativity and/or hostility in their question, or are they generally asking the question because they don't understand the difference?
In the first case, if you sense negativity/hostility or anger from the prospect, it's probably best to not pursue it any further. You can simply say, "sounds like you've had a bad experience in the past, so you know, this may not be for you." And that's it…just leave it at that.
On the other hand, if you have someone that is genuine in their question, you might use a simple analogy to help them understand how network marketing works. For instance, you could say, "it's a business, you put in some effort and similar to a real estate broker, you receive a commission on anyone you bring into the business." That's it.
Keep it simple and don't go into any details. Let your upline or your company's 3rd party tools do that for you.
If you got any value from this post, please like, comment and share.
Get your FREE Facebook Getting Started Cheat Sheet HERE.
Build a 6-Figure Residual Income in Your MLM
PROFIT BIG WITH A TINY LIST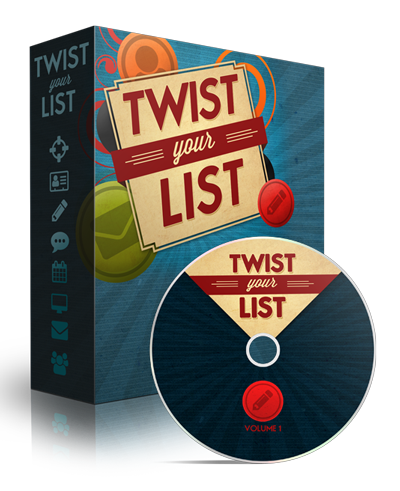 Think you need a list of 10K people to Make Money Online? NOPE! Transform even a Tiny List into a Cash-Flow Residual Machine