Want to rank advance in your MLM, cross the stage at your next company event? Here's 5 tips to get you there.
Set Clear Goals With a Due Date
I can't stress enough how important this step is. Your goal needs to really have meaning to you, even scare you a little. Visualize what reaching your goal will feel like and have a definitive time frame to achieve it.
You should also have a clear plan on how you're going to achieve this goal. For instance, I'm going connect with people on Facebook using….paid ads, find and follow, meet people in groups, adding 200 friends, run a contest, etc.
Know Your Numbers
It's not enough to say, "I want to hit the next rank in my company", you need to know exactly how you're going to accomplish it.
What's the next rank?
What volume do you need to have?
Quantity of sales you need?
Number of people you need to recruit?
How many people do you need to talk to to acheive this goal?
For instance, let's say I need to recruit 6 people to hit the next rank in my business. I know that for every 10 people I talk to, I recruit 1 person. That means, I need to talk to 60 people to recruit 6. Make sense?
Put Your Plan in Place
As well as being clear on how you're going to achieve your goal, you need to commuicate it with your family so they are clear on what they can expect from you. I usually tell my husband, "honey, I'm going on a 60 day blitz". He knows that means I won't be as available as I usually am. We won't be able to go to dinner or the movies, etc. because I'm nose to the grindstone.
Also, take a look at what you can outsource. If you have children, who can you get to help with carpool? What home chores can you get help with? What types of quick and easy dinners can you plan? Don't be afraid to ask for help.
Surround Yourself With People That Support You
This is so important! You're going to need a lot of support and encouragement. Distance yourself from any "negative Nellies" and surround yourself with people that lift you up. Find an accountability partner, someone that will push you when you need it and encourage you when you feel like quiting.
Cut Out All Unecessary Activities
What activities can you give up in both your business and your personal life during your run? What things can you sacrafice in the short run to give you more time to work your goal?
TV
Working out
Coffee with your friends
If it doesn't help bring you closer to your goal….it's out!
Use a timer to keep you focused on work. Set it for 60-90 mins at a time, and during that time you're laser focused. Then take a 10-15min break and do it again.
Breaks are important to keep you going and to keep you focused. It's much easier to stay focused when you know the timer is going off in 60 mins and you get a 10 min break.
6-FIGURE RESIDUAL INCOME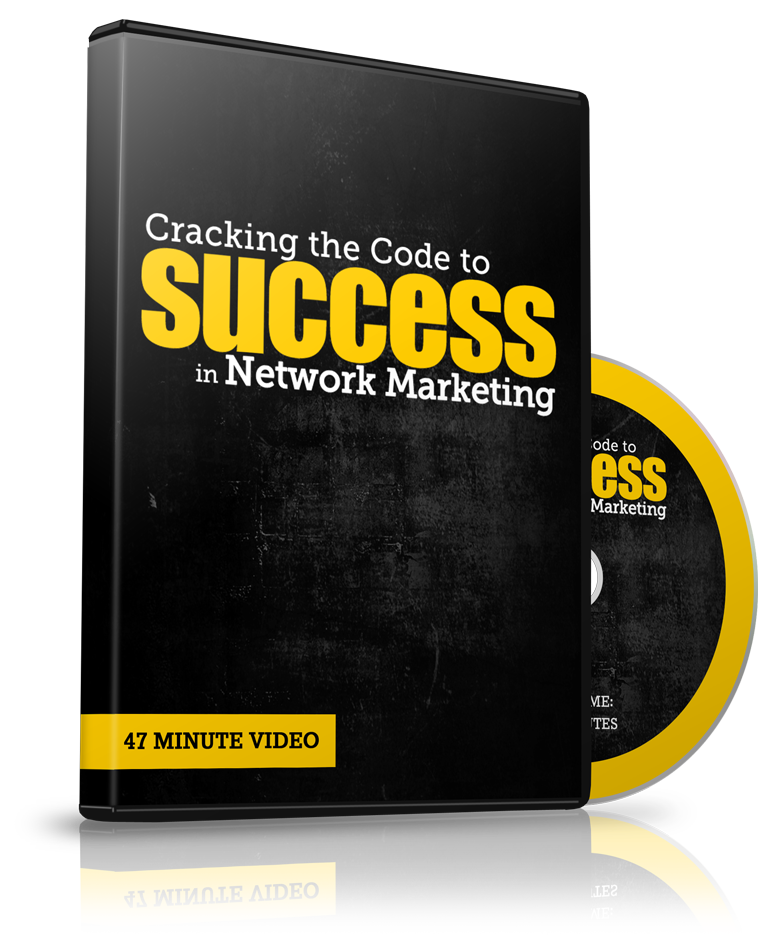 FREE TRAINING: 25+ year MLM vet wants to give you the 17 irrefutable laws to build a 6-Figure Residual in YOUR company.